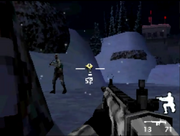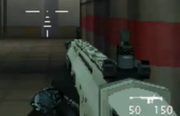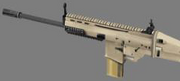 The
50 DLX
or SCAR-H in real life is an automatic assault rifle that you can only find in the mission Severnaya
When you unlock the 50 DLX with cheats for single player use, it will have the standard tan finish of the SCAR-H as opposed to the snow finish it possess in Servenya (it will however have the snow camo paint when using the cheat in Severnaya, bunker, and Command).
Ad blocker interference detected!
Wikia is a free-to-use site that makes money from advertising. We have a modified experience for viewers using ad blockers

Wikia is not accessible if you've made further modifications. Remove the custom ad blocker rule(s) and the page will load as expected.