First insert a chopper, such as 011B. It should be object type 28, by default.

Create a new 04XX action block, and attach the chopper to it. In this case, 0405.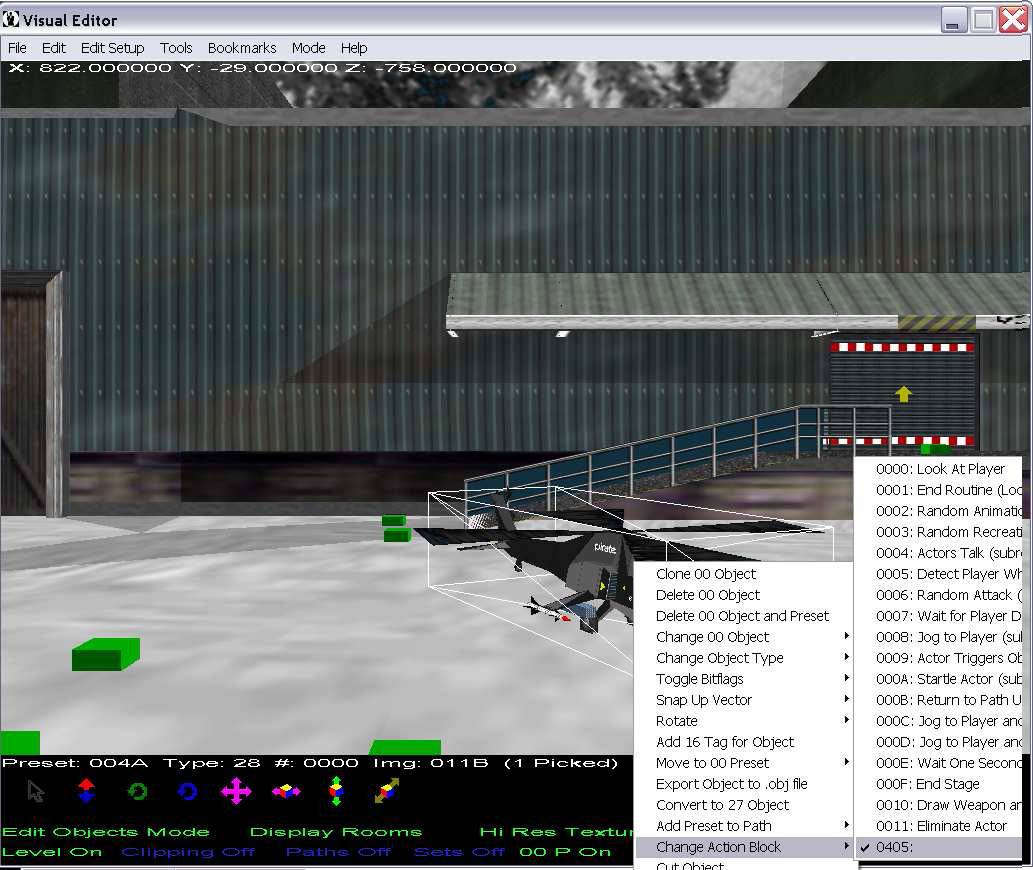 Then create the simple action block as below:
CD sets the aircraft roter speed. Then 0A does the animation. Normally it's used for guards, this command, but it has special uses for choppers. 0002 is the frigate chopper (even if it says bow-legged aim gun), while 0001 makes the plane take off, as in Runway (for this, 0A command needs to be called twice), and 000 makes the chopper veer right then take off (from Cradle ending). Then the routine is ended by 05FD0001.

If the chopper is acting weird, right click on the chopper and disable the special function flag.

Now your chopper should have its propellers spinning.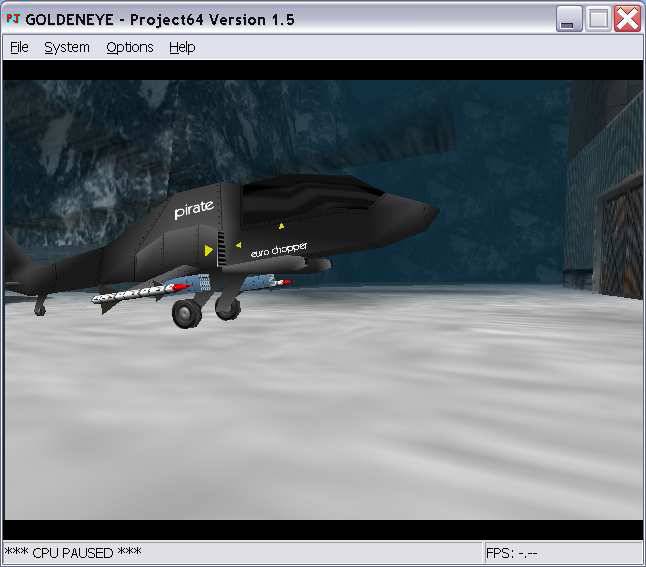 Ad blocker interference detected!
Wikia is a free-to-use site that makes money from advertising. We have a modified experience for viewers using ad blockers

Wikia is not accessible if you've made further modifications. Remove the custom ad blocker rule(s) and the page will load as expected.