I AM EEEEEVIL!
TAKA Michinoku9.1 one of the newest members to the GoldenEye hacking scene is currently working on a storyline of missions leading up to a great battle with TAKA.
---
Modded Missions;
---
Japanese Nuclear Facility
---
Yoshida Dam
---
KAIENTAI Frigate
---
Chinese Temple
---
Conkster Control Bunker
---
Nitro Surface
---
Part 7 is in development.
---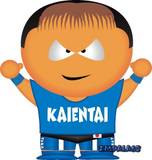 TAKA Michinoku9.1
Ad blocker interference detected!
Wikia is a free-to-use site that makes money from advertising. We have a modified experience for viewers using ad blockers

Wikia is not accessible if you've made further modifications. Remove the custom ad blocker rule(s) and the page will load as expected.