"The Taco Panda" is a Goldeneye fan who plays on Wi-Fi's "Team Conflict" and the occasional battle of "Heroes". He plays with much frequency and word of his "awsomeness" has spread to other players. The Taco Panda's usual loadout is an Anova DP3 fitted with an ACOG scope, and proximity mines.
"Although a wave of excitement rushes over you when The Taco Panda enters the battle, you then realize that your reputation will sink to the ground during those ten minutes."
- Fellow Player, Tomek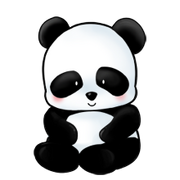 Ad blocker interference detected!
Wikia is a free-to-use site that makes money from advertising. We have a modified experience for viewers using ad blockers

Wikia is not accessible if you've made further modifications. Remove the custom ad blocker rule(s) and the page will load as expected.